FAA Property offering SDA Smart Homes
Be the difference for Australians with a disability while growing your property portfolio.
FAA Property offering SDA Smart Homes
Why invest in an SDA Smart Home?
Access yields from 14% with an investment from as little as $35,000 with an SDA Smart Home purchase.
Investing in an SDA Smart Home is a great option for investors who wish to diversify their property portfolio, reduce investment risk, or those looking to invest into Property using a Self-Managed Super Fund.
Benefits include:
Growing your property portfolio
Multiple options available to purchase a SDA Property (Individually or via your SMSF)
Great Rental Yield – Between 14% and 22%
Property is cashflow positive
NDIS guaranteed funding for the next 20 years
NDIS has committed $700 Million each year in SDA payments
Your property would help 1 of the 28,000 Australians who require specialist support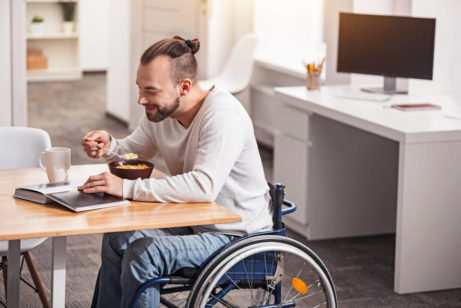 What is an SDA Smart Home?
SDA Smart Homes are specifically designed for NDIS participants and include the latest smart home technology to meet their high physical support needs (and their carers).
SDA Smart Homes aim to provide homes throughout a variety of suburban and city locations, close to amenities, services and entertainment, to enable people with disabilities to maximise independent lifestyles and inclusion in the community.
What is the National Disability Insurance Scheme (NDIS)?
The National Disability Insurance Scheme is a Federal Act developed in 2013 to allow people with a disability to exercise choice and control about matters that affect them- such as their housing. 'SDA' (Specialist Disability Accommodation) refers to accommodation for people who require specialist housing solutions – not readily available in the traditional Australian rental market. As of January 1st, 2019, SDA funding became available in Queensland.
The NDIS funding is to encourage property investors and institutions to build more disabled centric homes with the aim to address the under supply of disability accommodation available in Australia.
There is a massive under supply of disability accommodation in Australia. Currently, there are over 28,000 Australians with a disability that the NDIS has identified as living in inappropriate accommodation.
Learn how to get started
Contact us today to organise an initial appointment with a Consultant to identify the options you have available.
We provide a holistic service and can assist you in all areas of your financial life.