We deliver more than just Accounting
With Face to Face, Virtual and Phone appointments available.
Our team work with you to assess your situation and provide insight on your compliance requirements and tax obligations. We offer a range of services for individuals with Face to Face, Virtual and Phone appointments available.
Click on the relevant image below to find out more:
Individual Tax
Lodging your tax return has never been so easy with our reliable, experienced and progressive team.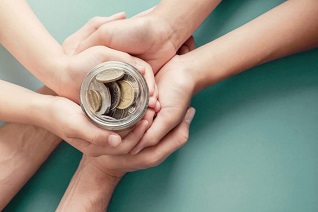 Self Managed Super Fund (SMSF) Administration
Ensure your SMSF complies with Superannuation and taxation legislation.
Very prompt, efficient and responsive service overall. Information gathering was good and generally no issues with the returns when received for checking.
My wife and I recently had our annual personal tax return completed with the assistance and guidance from the team at FAA. I must say that the whole process was excellent and what struck me the most was the extent to which assistance was provided to us. The data collection form simplified the information that was required significantly and the professional patience given by the team to follow up on my questions or ambiguities in a timely manner was very appreciated. Overall, the experience with the team was excellent and it certainly made, what could be a painful activity, a positive one. Thanks to all.
HAVE YOU READ OUR LATEST ARTICLES?
How can we help you?
Contact us today to organise an initial appointment with an Accounting & Taxation Specialist.
The specialist can provide a free financial assessment and evaluate the impact on your individual circumstances.
We provide a holistic service and can assist you in all areas of your financial life.